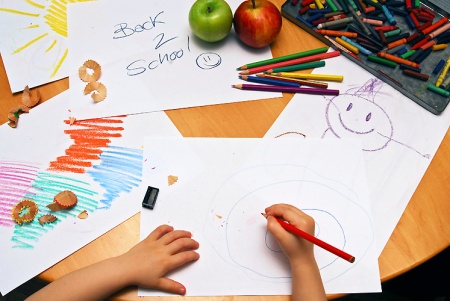 Friends of South Carolina,
We are closer to having real parental choice in education today than ever before!
Thursday, the House is expected to vote on South Carolina's Educational Opportunity Act, H.3407 .
We need one more big push to get this through!  Make no mistake, the NEA and their education lobby are pushing with everything they have to stop this bill.
Pressure from the taxpayer funded public school lobbyists never stops! So, we can't stop either.
Contact your State House Representative and tell him you want H3407 passed without amendments!
Remember what the Cato Institute had to say about our Educational Opportunity Act?
"If they gave out awards for good policy design the folks in South Carolina would be top contenders for the gold."
They went on to say:
"Here's the thing: all the evidence shows that educators are human beings like the rest of us and that education benefits from the same market freedoms and incentives that have driven progress in every other field. So how do you unleash those market forces so that our kids have the best shot at fulfilling their potentials? For a start:
You minimize regulation on what and how teachers teach.
You ake it easy for families to choose whichever schools (or homeschooling) they deem best for their kids.
You encourage people to pay directly for their own children's education to the greatest extent possible, reserving third-party payment (which is inherently problematic) to an as-needed basis."
That is exactly what H3407 will do!
H3407 will put you, the parent, in charge of your child's education! And who knows better what is best for your child?
So, please contact your State House Representative and tell him you support H3407 with no amendments!
You can find who your legislator is and his or her contact information by clicking on this link.
Debate will likely begin on Wednesday with the vote on Thursday.  There is no time to lose.
Remember, the taxpayer funded establishment lobbyist won't stop working against us, so we can't let up now!
Thanks for all you do!