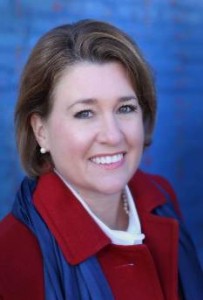 Out with the old!  In with the new!
Senator Nikki Setzler has been "serving" in the South Carolina Senate since 1977.
He was elected when bell bottom jeans, tie died t-shirts, and VW vans with flowers painted on the side were the rage!
His campaign literature calls him a "caring conservative"!
Is he really?  Let's examine his record!
Just this year, in a down economy, when we need to be cutting the size of government, he voted to create a brand new state government agency!
Is growing government conservative?
Then he voted against completely eliminating the disastrous Budget and Control Board and putting all its functions under either the legislative or executive branch.
This would have restored a true balance of power to our state government.
Does that sound conservative to you?
Then, he voted to for the largest state budget in history.  $22 billion, when virtually every business and family in the state is cutting their budgets just to survive!
That certainly doesn't sound conservative to me.  In fact, he scored only a 19 on our score card.
I don't think I've ever seen any of his campaign literature declare it, but he actually is a Democrat.
No, not a RINO.  A real, dyed in the blue, Democrat!
Why, then,  does he bill himself as a "caring conservative"?
Because his district is in a very, very, RED county.
It's time for the old liberal to go.
Thankfully, we have a great person to replace him with… Deedee Vaughters.
Please check out her website at and make a donation!
So, why am I getting involved in a general election race that won't happen until November of next year?
Because Deedee also has a Primary challenger, Mr. Duane Naquin.  He is not the person we want to replace Nikki Setzler.
All I'll say about Mr. Naquin at this point is that he refused to give me any written answers to the position survey that I gave him.
I don't know about you, but I'm tired of all the empty campaign promises that never get fulfilled.
I'm tired of all the great sounding rhetoric about fighting the good ole boys that never gets fulfilled.
I can't support a candidate that is afraid to put his positions in writing because he might be called to account for them one day.
Enough of the bad stuff.
I'm excited to tell you a few reasons why Palmetto Liberty endorsed Deedee.
She is not afraid of giving detailed written answers to questions about her position.
She will vote against any tax increase.
She will vote to shrink the size of government and to reduce spending.
She will vote to eliminate the budget and control board.
She will vote against all corporate welfare plans.
She will vote to protect life.
She will vote to give parents the ability to choose what school their child attends.
She will vote to protect and expand your right to self-defense.
She will not be pushed around by the good ole boys.
Well, there is more, but I'm already past my "few reasons"!
Below is the press release we issued earlier today!
Don't forget to check out her website www.deedeeforsenate.com and donate today!
She will be a true reformer!
FOR IMMEDIATE RELEASE
Tuesday, December 20, 2011
Contact: Talbert Black, Jr.
803-767-1152
talbert@palmettoliberty.com
Palmetto Liberty PAC endorses Deedee Vaughters for State Senate.
–Nikki Setzler's challenger picks up early endorsement.
Today, Talbert Black Jr, founder of Palmetto Liberty PAC, announced the PAC's endorsement of Deedee Vaughters for state Senate district 26.
Vaughters is challenging longtime incumbent Democrat Nikki Setzler, who has been serving since 1977.
"We need a true reformer to replace the current Senator." Black declared.
"Setzler voted for the largest budget in state history this year.  He voted to create a new government agency, the I-95 Corridor Authority, and has a record of supporting crony capitalism," Black claimed, saying he has the voting record to prove it.
"On our score card, Setzler only got a 19," out of a possible 100, Black emphasized.
Deedee Vaughters has been a leader in promoting government reform in South Carolina.  As vice chairman of the SC Policy Council, she worked to expose and eliminate crony capitalism; she also has been at the front in the battle to bringing transparency and true accountability to state government.
Vaughters is a defender of small business.  As a grass roots activist, she successfully fought for reform of the business license excise tax.
As Senator, Vaughters vows to bring accountability to the $8.2 billion dollars collected annually in fees and fines through meaningful legislative reform.   Unseen financial influence must end, too, says Vaughters, through strict financial disclosure rules enabling the people to follow the money that influences a legislator's vote.
When asked what makes Vaughters stand out, Black was quick to declare, "Deedee has the history and backbone we need in the Senate.  She won't be pushed around.  She'll stand up against the arm twisting of the good ole boys in leadership."
Palmetto Liberty PAC was formed to hold South Carolina's elected officials accountable for their votes.  Score cards that expose legislators' voting records can be found at www.PalmettoLiberty.com. For more information, contact Talbert Black Jr. at talbert@palmettoliberty.com.
###
Best regards,
Talbert Black Jr.
P.S.  Palmetto Liberty PAC is endorsing Deedee Vaughters for Senate because as Senator she will cast every vote to make South Carolina the freest state in the nation.
Visit her website at www.deedeeforsenate.com and donate today!