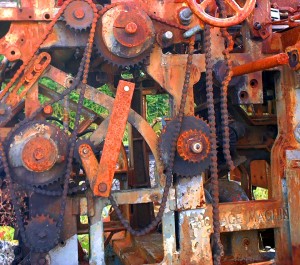 "Restructuring" might have been the buzzword of this year's legislative session, but in the end, there was a whole lot of talk – and even an emergency S.C. Supreme Court ruling – with no concrete results.
Take the State Agency Restructuring Study Committee, for example. The 12-member legislative committee was created by a proviso (89.136) in the 2010-11 state budget to recommend ways to "further streamline government to realize maximum effectiveness and efficiency."
The committee, co-chaired by Senate Finance Committee Chairman Hugh Leatherman, R-Florence, and then-House Ways and Means Committee Chairman Dan Cooper, R-Anderson, was supposed to complete a review of various state agencies, including an estimate of cost savings, by Dec. 10, 2010.
But as The Nerve initially reported in October 2010, the committee waited more than three months after the proviso was ratified to meet for the first time. Contacted recently by The Nerve, several committee members said no report was produced or votes taken by the full committee on any recommendations.
"I don't recall signing off on anything," said Rep. Phillip Lowe, R-Florence. "It felt like a waste at the time, but it wasn't a total waste."