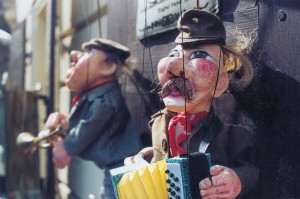 More than a third of our budget depends on a source that's headed for financial ruin. The federal government is now $14 trillion in debt and running a $1.3 trillion deficit. That's bad news for South Carolina.
In 2011, South Carolina lawmakers passed a budget that was 39 percent federal money. South Carolina raked in a staggering $8.61 billion. In essence, South Carolina lawmakers have given over a full third of the state's government to the discretion and whims of federal bureaucrats.
South Carolina lawmakers sometimes claim they can't do anything about federal funding. That's not true, and here's an example: State lawmakers voted to take federal money for the James E. Clyburn University Transportation Center in Orangeburg. And when the feds dropped the project, South Carolina was still on the hook for $3 million.
Some of our state's programs rely so heavily on federal dollars that they're not really state programs at all. For example, 78 percent of our state's budget for domestic violence programs (including emergency shelters) comes from Washington. So while the legislature spends millions of state dollars on tourism marketing, it's happy to let the feds pay for protecting our citizens from domestic violence.