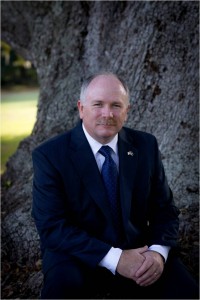 FOR IMMEDIATE RELEASE
Monday, January 9, 2012
Contact: Talbert Black, Jr.
803-767-1152
talbert@palmettoliberty.com
Palmetto Liberty PAC endorses Jim Lee for State Senate.
–David Thomas' challenger picks up early endorsement.
Today, Talbert Black Jr, founder of Palmetto Liberty PAC, announced the PAC's endorsement of Jim Lee for state Senate district 8.
Lee is challenging longtime incumbent David Thomas, who has been serving since 1985.
"We need a true reformer to replace the current Senator." Black declared.
Lee said, "I am honored and grateful to have the endorsement and support of Palmetto Liberty PAC. Their vision and goals align perfectly with mine and those of common sense conservatives all across the Palmetto state."
Palmetto Liberty PAC supports candidates who will fight for limited constitutional government, free market economics, and individual liberty and responsibility.
When asked what's wrong with Thomas, Black said, "Although he is a Republican, his voting record has not been conservative.  On our score card, Thomas only got a 56 out of a possible 100.  He has voted for nearly every corporate welfare deal that has crossed his desk."
Regarding Lee, Black quipped, "He'll fight the status quo.  He's not looking for any favors from Senate Leadership.  He won't be pushed around because he's not looking for a career in politics."
Jim Lee is an information technology and business consultant and a USAF veteran. He is a true conservative, a defender of the Constitution, and will vote to defend all life, both born and unborn.
He lives his strong family values as seen by his 31 year marriage to his wife Laurie.  Together, they have reared five children and are blessed with two granddaughters.
You can reach Jim Lee directly at 864-386-0511 and Jim@VoteJimLee.com.
For more information on Jim Lee, please visit VoteJimLee.com
Palmetto Liberty PAC was formed to hold South Carolina's elected officials accountable for their votes.  Score cards that expose legislators' voting records can be found at www.PalmettoLiberty.com. For more information, contact Talbert Black Jr. at talbert@palmettoliberty.com.
###