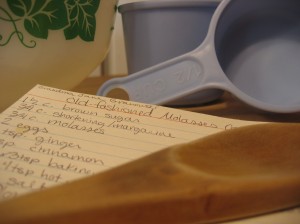 Concentration of power with no transparency . . .
That is a recipe for tyranny.
Want to live in the freest state in America?
Yeah, me too!
Unfortunately, South Carolina is one of the least free, in part because of the power and influence a few unaccountable legislators hold.
But I'm not writing to complain, I'm writing to show you what you can do, today, to begin to change that.
This is urgent and needs your action today!
You remember that Lt. Governor Ken Ard was indicted and forced to resign in part for spending a little more than $7,000 of his campaign funds on personal items.
Speaker of the House Bobby Harrell has not accounted for more than $325,000 in campaign funds over the last four years according to an investigative report by Renee Dudley of the Charleston Post and Courier.
That makes Ard's misspent funds look like pocket change in comparison.
Yet, if we don't do something quickly, this will likely get white-washed by the House Ethics Committee and Harrell will get nothing more than a slap on the wrist.
I'll explain why this is so important in a minute, but I want you to know up front what you need to do.
Contact your South Carolina House member and tell him:
Speaker Harrell must be held to the same standard as every other politician.  He must obey the law and completely disclose his campaign expenditures to the public so we can be confident he is not funneling his campaign funds for personal expenses.
House and Senate Ethics committees must be eliminated and Legislators must be subject to the State Ethics Commission just like every other public official in South Carolina.
You can find your House member and his contact information at this link.
I'll explain why these two items are important below.  This is critical!  Please read on.
So what has Harrell done with his unaccounted for cash?
We don't know . . .  and that's the point.
He writes checks to himself from his campaign account with the simple notation – legislative travel.
He flies his personal airplane quite a bit between Charleston and Columbia and to other places around the state.
So, if he is using campaign funds for air travel, why is he not writing checks to fuel suppliers . . .  and to mechanics . . . and to airports?
He claims, instead, that he pays himself a little less than the cost to charter an airplane for each trip.
A charter business is working for a profit.  If Harrell is using this reimbursement scheme to make a profit, even if it's a little bit less than a charter company, then it is illegal. Period.
That's like me (if I were a candidate), after driving across town to meet some supporters, writing myself a check out of campaign funds for a little less than would it would cost to hire a limo.
You cannot profit from a campaign fund.
It's not legal, moral, nor ethical.
People are saying Speaker Bobby Harrell is using his campaign money to pay for his Cirrus SR22 single engine four seat top of the line aircraft.
Google it!  It's a sweet ride!
And if he is . . .  wow . . .  big time illegal!
Remember Ken Ard?  He was indicted, and later plead guilty, to spending campaign funds on a shopping trip to Best Buy, Half Moon Outfitters, and a family vacation to Washington, D.C., among other things.
His total improper expenditures were a little over $7,000.
That pales . . .  and I mean really really pales . . .  to paying for a half million dollar aircraft out of campaign funds.
But I don't know what Bobby is doing with the money he funnels out of his campaign fund.
THAT IS THE PROBLEM. 
No one knows because he hasn't followed the law.
The law is clear.  "Credit card expenses and candidate reimbursements must be itemized so that the purpose and recipient of the expenditure are identified."
His ethics filings must show who is getting the money it costs him to travel.
As the Post and Courier reports, the Speaker has a quarter of a million dollars in unaccounted for travel costs . . .
. . . checks that he has written to himself.
But South Carolina's Attorney General won't be investigating Harrell's irregularities like he did Ken Ard's.
And this is the important part . . .  why you need to contact your SC Representative today:
I spoke with Alan Wilson and he confirmed that he won't be touching this until after the House Ethics Committee has a crack at it.
He won't be taking the lead on this, though his office couldn't confirm to Dudley what law prevented him from doing so.
But one thing is certain; South Carolina's legislature is not accountable to the independent State Ethics Commission like every other public official in South Carolina.
The Governor, the Lt. Governor (yes, Ken Ard, who had to resign), the State Treasurer, the Comptroller, the Attorney General (yep, him too) and all other constitutional officers, members of county, city and town councils, school board members, county sheriffs, members of boards and commissions are all accountable to the independent State Ethics Commission.
It is only Legislators who get to police themselves through House and Senate Ethics Committees.
That must end.
Two things we must demand of our state representatives:
1. Harrell must be held to the standards of the law.  There must be a full detailed accounting, to the public, of all his campaign expenditures.
2. The House and Senate Ethics Committees must be eliminated.
You can find your House member and his contact information at this link.
Here is why the second point, that the House and Senate Ethics Committees must be eliminated, is so critical:
The House Ethics Committee, which will be responsible for investigating the apparent abuse of campaign funds by Speaker Harrell, consists of six members.
Five of those six MEMBERS OF THE HOUSE ETHICS COMMITTEE RECEIVE CAMPIAGN CONTRIBUTIONS from a PAC widely recognized as controlled by BOBBY HARRELL.
Do you think that might cloud their impartiality just a bit?
As Speaker of the House he has a tremendous amount of influence over which bills move and which bills die.  He is infamous for using his influence inside the Statehouse as a tool to keep members in line.
It is said he rules the House with an iron fist.
Do you think these six Legislators, who have their own bills to move through the House, won't be influenced by that?
There is no confidence that the House Ethics committee will conduct a thorough, impartial and fair investigation.
This is best shown by a statement from the committee chair, himself.
The committee chair is Representative Roland Smith, an Aiken Republican.  The Post and Courier asked him about Harrell's questionable checks to himself.
Smith, who received at least $2000 from the PAC, responded to the question about Harrell, "You know I can't afford to talk about it. I can't talk about it."
You see what I mean.
But Harrell's influence over this state extends way beyond the House Ethics Committee.
Early in the investigation conducted by reporter Renee Dudley, the State Ethics Commission's general counsel commented freely about the impropriety of the Speaker's self-reimbursements.
After the Speaker became aware of the investigation, Renee Dudley reports that the State Ethics Commission suddenly became silent on the matter . . .  no more answering any questions.
Dudley received an e-mail from the Executive Director of the State Ethics Commission, "We are not authorized to comment on matters involving members of the General Assembly."
Undue influence from the Speaker? 
Who's to say . . .
. . .  but it sure is suspicious, wouldn't you agree?
Speaker Harrell appoints half of all the members of the committee that screens all of South Carolina's judges.  That's five of the ten.
One of those five is his brother.
He assigns all members of the House to their various committees and uses that as a tool to keep them in line.
Step out of line . . .  lose your committee assignment.
He makes appointments to boards and commissions in the executive branch.
He welds so much power in this state that he is often referred to as the most powerful politician in the state.
And this practice of his, of writing checks to himself out of his campaign account, sets up the possibility of funneling money from special interests, to himself, through the account.
Is he doing that?  No one knows, and no one will until he makes a full and complete disclosure to the public as South Carolina Ethics laws require.
He can't just show one reporter.
He can't just show the House Ethics Committee.
Remember what I said earlier?  Concentration of power and lack of transparency is the recipe for tyranny.
If Bobby Harrell is not a tyrant, then . . .
He must make full disclosure to the public so we can verify that he has $325,000 worth of receipts to match the $325,000 in checks he wrote to himself and that all the receipts are for campaign related expenses.
We cannot let anything short of that satisfy the need for complete and full transparency.
Nothing . . .  and I mean absolutely nothing short of that is enough.
We can't let the House Ethics Committee white wash this with a little slap on the wrist.
We can't let any reporter say, "I've seen his receipts, and it's all good."
And we must eliminate the House and Senate Ethics committees so that our Legislators are held to the exact same standard as the rest of South Carolina's public officials.
Enough of Legislators having special privileges that no one else has.
No more!
It must stop here!
Contact your Representative today.  There is no time to waste.
You can find your House member and his contact information at this link.
Insist that they hold Speaker Bobby Harrell to a full and public accounting for all of his campaign expenses as required by law with detailed receipts made available to the public.
And insist that they eliminate the foxes watching the hens through these House and Senate ethics committees.
Thanks for all you do!
For living in the freest state in the nation,
I am sincerely yours,
Talbert Black, Jr.